Create Space for Peace; forty years of Peacemaking GENE STOLTZFUS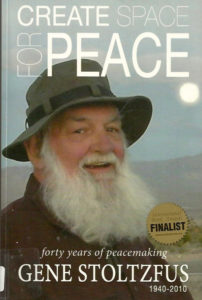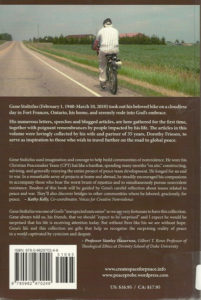 Gene Stoltzfus (February1, 1940-March 10, 2010) took out his beloved bike on a cloudless day in Fort Francis, Ontario, his home, and serenely rode into God's embrace.
His numerous letters, speeches and blogged articles, are here gathered for the first time together with poignant remembrances by people impacted by his life. The articles in this volume were lovingly collected by his wife and partner of 35 years, Dorothy Friesen, to serve as inspiration to those who wish to travel further on the road to global peace.
Here's a couple of reviews…
• TriMark Press
• Christian PeaceMaker Teams
Available for checkout.