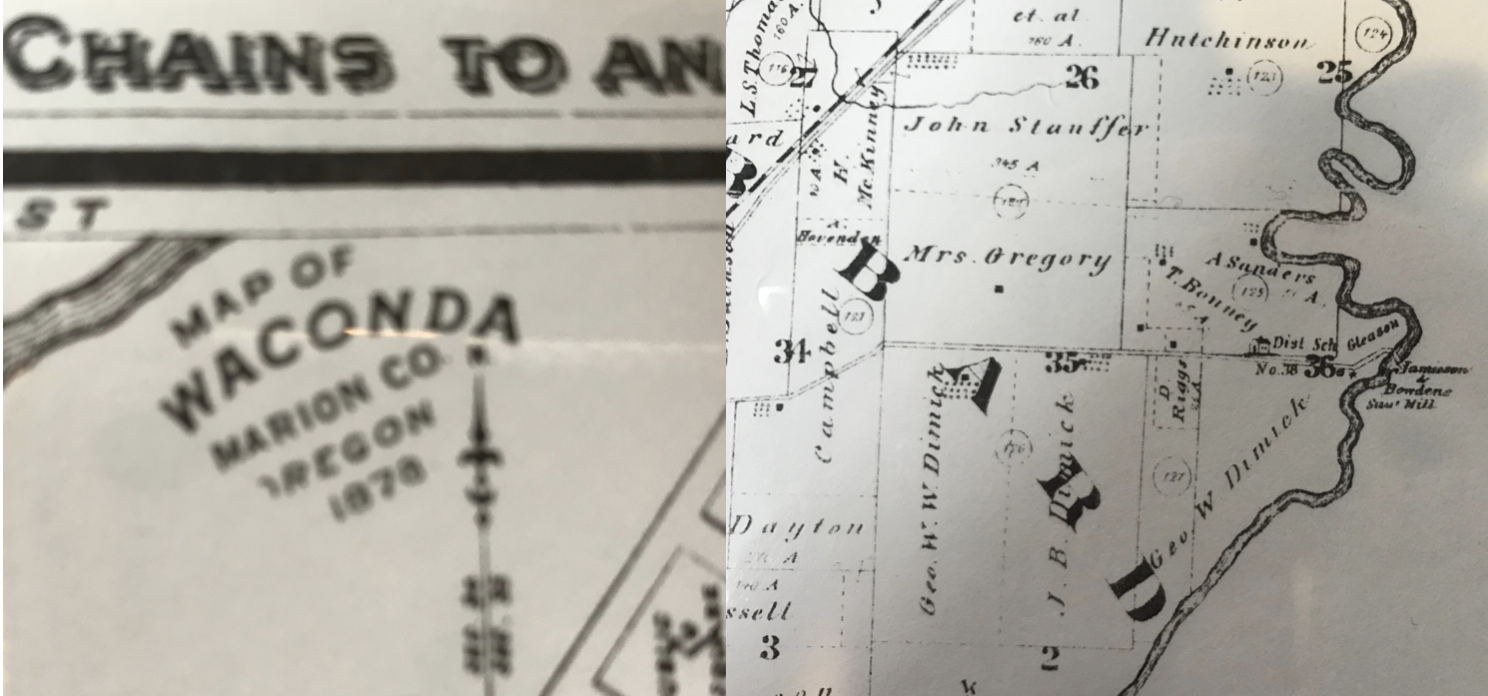 Maps
I recently enjoyed a visit to the Clackamas County Family Historical Society to pursue my interest in old maps. The Society is located in the Clackamas County Historical Museum along 99E above the Willamette Falls.There were volunteers who were eager to assist me in my search. They also assist in researching the history of areas of the county and genealogical research.  
I learned that the property now held by the Zion Mennonite Church and the place my brother farms was homesteaded by Jesse Choate. The Mennonites who settled here bought their property from earlier homesteaders who had donation land claims of up to 650 acres. What would you do with 650 acres in 1850? They thought trees were a scourge and burned them. The old surveyor maps describe the soil in our area as rich clay loam,  1st rate.  Many of the old maps have beautiful old script. I couldn't imagine the place that was described as "old house" in 1850! Some of the maps also point out old trails and Indian Gathering Places.
I am a novice at reading these old maps but it looks to me like, in 1878, there was a saw mill on the Pudding River at Whiskey Hill and a school near the current Hopewell Mennonite Church. What can you find on old maps?
Carolyn, PNMHS librarian